TELEMEDICINE
Online Doctor Consultation in Simple, Easy Steps
Novomed telemedicine platform offers a quick, convenient and secure alternative to visiting the doctor's office using your smartphone, tablet, or computer without compromise on the level of service and care you will receive. Whether you are at home, at work, or on holiday, you can digitally contact and consult a specialist with a few simple steps:
Book your consultation
Receive a confirmation email with the video link
Click the link to start the online consultation
Video chat with one of our expert doctors
We provide consultation services for a wide range of specialties, including the following:
Dermatology
Internal medicine
Family medicine
Pediatrics
Gynecology
Urology
Orthopedics
Cardiology
Endocrinology
Rheumatology
Neurology
Psychiatry
ENT
Pulmonology
Gastroenterology
Proctology
What are the benefits of online consultations?
Easily accessible
AS long as you have an internet connection, you can have an online consultation with a doctor wherever you are; This is especially convenient if you:
Are housebound
Don't like crowds or waiting for a long time at the clinic
Are on holiday or can't leave work
Have a busy schedule
Private
If you find it difficult to talk over things face-to-face, an online consultation might be a more prefered option. It also means that you are in control and don't have to tell anyone else where you're going or ask someone to make an appointment for you.
Safe and secure
Your online consultation and data are safe and secure. It will only be seen by staff who need it to help you.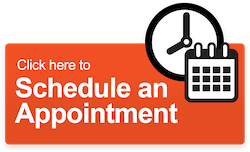 Book your Appointment Today
Kindly fill in the information required in the fields below and we will contact you soon to confirm your appointment