About this system
To ensure providing our patients with the most effective and gentle skin treatments, we brought one of the most advanced laser machines in this field. The Elite+ is a dual-wavelength laser system that delivers reliable and effective treatments for hair removal, epidermal pigment, wrinkle reduction and facial and leg vein treatments.
Other popular treatments that can be provided with this system include:
Photoaging
Age spots
Sunspots
Freckles
Epidural lesions
Implementing Nd:YAG technology with 755nm and 1064nm wavelengths, this system provides quick and effective treatments. The 755nm wavelength has high melanin absorption characteristic for dependable and repeated treatment of pigmented lesions and permanent hair reduction. On the other hand, the 1064 nm Nd:YAG is the ideal wavelength for hair reduction and works especially well on darker and tanned skin tones when treating veins, vascular lesions or reducing pigmentations in photoaged skin.
Laser hair removal with 755nm and 1064nm wavelengths has been proven sage in several clinical studies and has been shown to permanently reduce hair growth by an average of 79% after just three treatments.
Unlike other systems constrained by specific parameters, Elite+ is fully customizable to encompass all skin types, variable spot sizes and pulse durations, which makes it a preferred choice to suit a wide range of skin conditions.
The features of this system
Delivers remarkable results for all skin types.
Allows easy switching between wavelengths to treat different conditions in one session.
Implements air-cooling throughout treatments to improve any discomfort and enhance patient satisfaction.
Emits longer pulse durations up to 300ms so the energy delivered matches the thermal relaxation time precisely.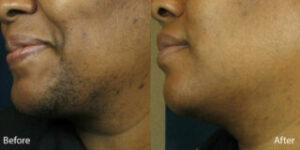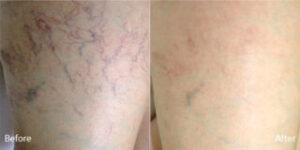 If you are looking for an effective, quick, and gentle treatment for skin conditions, book your consultations with one of our dermatologists or skin specialists and they will help you chose the most suitable machine that can cater to all your skincare needs.