About this system
In our pursuit of providing our patients with the best services, we brought Plasmage machine which is a new and exciting device for medical aesthetic treatments. Thanks to plasma energy technology, Plasmage can be used to treat different areas with minimal downtime and no pain. It offers patients an alternative to surgery by using fractional plasma to sublimate delicate tissue areas with no cutting of the skin and often without the use of anesthetics.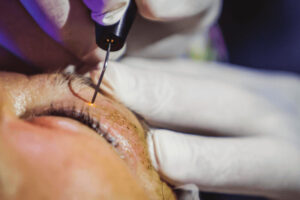 Treatments offered using Plasmage
Plasmage offers a wide range of rejuvenation treatments and can be used to improve several skin conditions. Plasmage treatments include:
Eyelid rejuvenation. This includes reducing the appearance of baggy lower and upper lids and removing fine lines.
Treating skin imperfections, such as pigmentation marks, sunspots, moles and fibromas.
Face, brow and neck lifts.
Reducing the appearance of smoker's lines around the mouth.
Tightening sagging skin.
Reducing the outbreaks of adult acne and improving the appearance of acne scars.
Improving the appearance of post-surgery scars and stretch marks.
How does this system work?
Plasmage uses plasma energy to remove excess tissue by a process called sublimation. The plasma tip is held 1-2mm away from the surface of the skin, and multiple shots are delivered to the treatment area close together. You are likely to feel heat and discomfort in the treatment area, but this will resolve quickly after treatment.
How long does the treatment session last?
The entire process, including the time for the topical numbing cream to take effect, takes about 1-2 hours depending on the size of the treated area.
What should I do after the treatment?
You may experience a burning sensation after the treatment, but it will resolve within few hours. If the feeling persists, you can take an anti-inflammatory medication, such as Ibuprofen. Moreover, cold compresses can provide significant and quick relief for the swelling.
It's important to take care of the treated area. The treated must be kept clean and dry to allow the treated area to heal quicker. Moreover, you should avoid sunbathing for 10-12 weeks and it is recommended to use an SPF 50 sunscreen and wear protective sunglasses.
When can I see the result of this treatment?
Results can be seen immediately after the treatment and more improvement will be noticed about 8 weeks after treatment. The final result will be evident between five to six months after the treatment.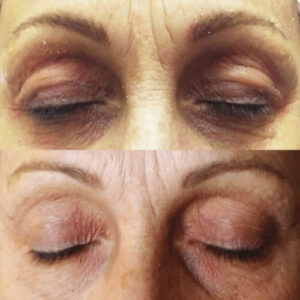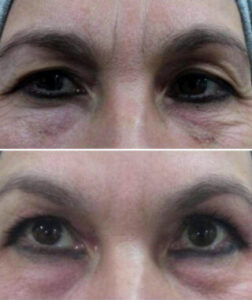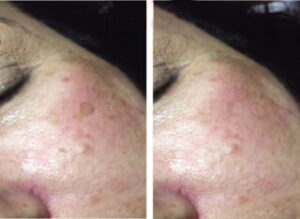 Does the plasmage treatment need to be repeated?
One treatment is enough to get a visible and long-term tightening and lifting effect. For a more optimum result, a course of 2-3 sessions may be recommended.
If you are looking for an effective, quick, and gentle treatment for skin conditions, book your consultations with one of our dermatologists or skin specialists and they will help you chose the most suitable machine that can cater to all your skincare needs.